Everyone who makes the big jump from a point-and-shoot to a SLR camera comes face-to-face with an unfortunate reality: There is no such thing as a high quality, do-everything lens. The camera powerhouses of Canon, Nikon, Olympus and the rest have yet to produce a lens that will take wide-angle shots and, with a twist of the barrel, reach out and touch someone with a deep zoom. While my trusty and rather aged Canon PowerShot A70 had a very usable 35mm – 105mm range (3x zoom), a prosumer is typically looking to double that to something along the lines of 10mm – 200mm.
Unfortunately, if a quality 20x zoom lens is out there, it's the world's best kept secret.
Today's solution? Pack multiple lenses in your camera bag: Two, maybe three. But before you commit to potentially spending thousands of dollars on a set of lenses that do it all, take a moment to consider the type of photography you're likely to undertake. In the process, you may not only save yourself a load of cash, but also realize something about the kind of photographer you're destined to be.
Landscape & Architecture Photography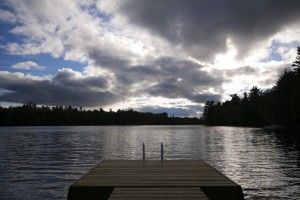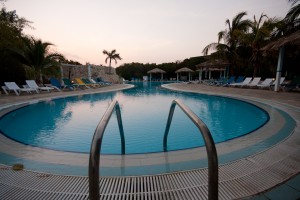 If your natural inclination is to take pictures of the impressive buildings that loom above you, or of the width of a city street as people cross by, or of graffiti splayed out across a dilapidated building, you may be an urban landscape photographer. You'll want a ultra wide-angle lens, seeing as the constriction of city streets will likely leave you not much room to maneuver away from your subject and still get a clear shot.
Good: The Canon EF-S 10-22mm f/3.5-4.5 USM is a beautiful piece of work that gives its user crisp shots with great autofocus speed. At 10mm, you've got a very wide field of vision that you can use to stand across the street from a skyscraper looming over you and still make the best of the shot.
Being a first-party Canon lens, build quality and optics are top-notch – but then again, so is the price. The 10-22mm will run you $780 USD brand new. Sample photos can be viewed on the POTN Canon Digital Photography Forums right here.
Almost as good, but cheaper: The Tokina AF 11-16mm f/2.8 is the new budget champion of ultrawides, sacrificing half of the usual lens range for a constantly wide aperture of f/2.8 instead. Praise for the lens has been universal from both amateurs and professionals alike, and few miss the lowered range – really, it's the low end that you buy the lens for anyways. At $600 USD, you're not saving very much by going with a third party lens, but the benefits of that wide aperture really can't be overstated.
Almost as good, but even cheaper: The Sigma 10-20mm f/4-5.6 EX DC HSM will run you $480 USD brand new, which is a considerable savings over the Canon 10-22mm, and comes up with some very impressive visuals of its own (see the POTN thread on the Sigma 10-20mm).
Sigma's Hyper Sonic Motor (HSM) technology matches up comparably with Canon's USM autofocusing technology, and their 10 year warranty on lenses in Canada is unmatched. It makes getting the Canon 10-22mm, even if you've got the cash, a tough call.
Sports & Events Photography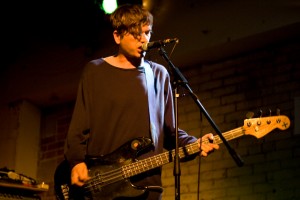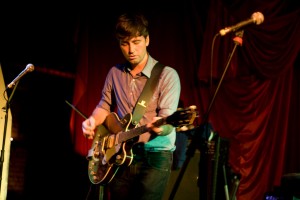 If your primary goal is to attend sporting events or concerts and want the ability to zoom right in to isolate one or two subjects, you're in need of a telephoto lens. You're also going to need a 'fast' lens which has the ability to freeze fast-moving action. The ability to do this will cost you, and there's no way around that.
Good: As is almost always the case, a first party Canon lens stands out as the best option. Here you've got the Canon EF 70-200mm f/2.8L IS USM, which on a Canon 300D, 350D, 400D, 20D and 30D actually reflects a focal range of 91-260mm. This is another high-quality "L" lens from Canon with a constant f/2.8 aperture through the entire zoom range and image stabilization (denoted by "IS" in the lens name) added on top. All that'll run you a hefty $1950 USD, but that's the price of quality.
Almost as good, but cheaper: Can you do without image stabilization? (IS is always a good idea at long zoom ranges, but when you're on a budget…) Pick up the exact same Canon EF 70-200mm f/2.8L USM for $1250 USD. However, you've got a third route to go as well. Sigma again steps in with a quality budget option with the Sigma APO 70-200mm f/2.8 EX DG HSM for $700 USD.
The dark horse: Well-known as a "starter" L lens, the Canon EF 70-200mm f/4L USM offers the same beautiful optics of its more expensive siblings at half-cost, but with a noted limitation in aperture (thus limiting your lens's "speed"). However, at a mere $650 USD this lens has proven to be an extremely popular purchase option.
Walkaround Lenses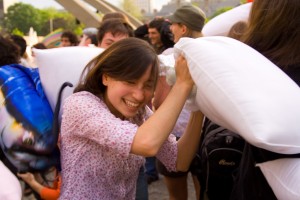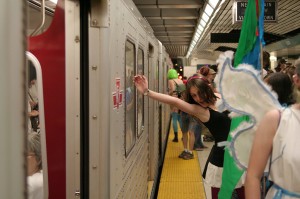 So far we've looked at the ultra-wide (10mm – 20mm) and zoom (70mm – 200mm) lens ranges. But how about that crucial in-between zone for taking photos of stuff that's not too closeby but not too far away?
Good: Once again, we go first-party with the Canon EF 17-40mm f/4L USM lens. On a 1.6x field of view crop body like the Canon EOS 350D, Canon EOS 400D (Digital Rebel XT, Digital Rebel XTi) or Canon EOS 30D, that works out to a 27.2 – 64mm focal range; just what we're looking for. Located squarely in the medium price range for quality lenses (especially considering its "L" status), the 17-40mm will run you about $765 USD.
Almost as good, but cheaper: I personally own the Tamron SP AF28-75mm F/2.8 XR Di LD Aspherical (IF). You'll notice that this lens boasts a wonderfully low aperture of f/2.8 across its entire focal length, which is a great plus in not-optimal lighting situations and situations in which you'd like to blur the background behind your subject. Having been designed for a full-frame sensor body, the focal length of this lens on your Canon EOS 350D, 20D or 40D will actually be 44.8 – 120mm. This lens retails for about $400 USD and has never let me down. I should, however, note that anecdotal evidence says that you should purchase your Tamron lenses somewhere where are be able to return it without trouble – a number of users have found some copies of the lens relatively soft.
Almost as good, but cheaper II: Another option coming out of the Tamron workshop is the Tamron SP AF17-50mm F/2.8 XR Di II LD Aspherical (IF). This lens is heavily, heavily celebrated by the budget DSLR crowd and is built specifically for 1.6x field of view crop bodies (notice it's a Di II, not a Di like its 28-75mm brethren). Once again, this Tamron offers you a constant aperture of f/2.8 all the way across, but at what many consider a "more usable" focal range than its older cousin, the 28-75mm. And once again, a slight warning should be issued: Many copies of this lens have been reported to be soft, so make your purchase somewhere where you can return/exchange for a sharper version. You can pick up the Tamron 17-50mm for approximately $450 USD.
The dark horse: This is a lens that belongs in every single Canon SLR owner's backpack – bar none. At a mere $110 USD, the Canon EF 50mm f/1.8 II, a.k.a. the "Plastic Fantastic", offers an incredibly large aperture, stunningly sharp visuals and a fanastically low physical weight at the cost of a fixed focal length, plastic construction and a sometimes frustrating stepper-style autofocus motor. But for the price and versatility, you simply cannot go wrong.
Notes
In order of appearance, sample photos for each of the lenses mentioned in this post: