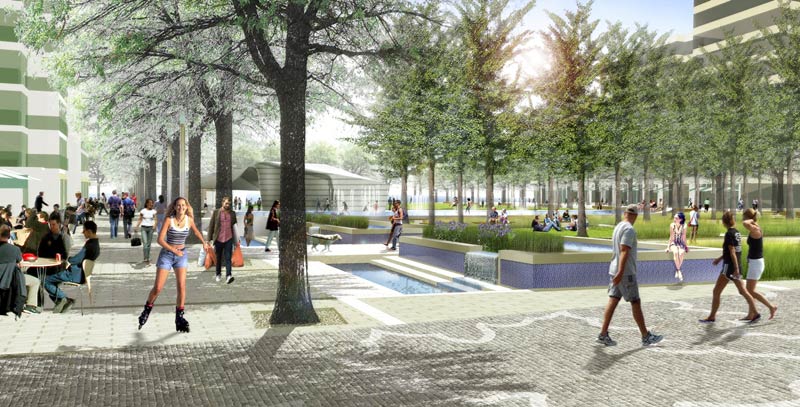 Here's my submission to the Rename Sherbourne Park contest being held by Waterfront Toronto and Torontoist:
Halcyon Days Park
The origin of 'halcyon' goes back to Greek mythology – the halcyon is a mythical bird that had the ability to calm the seas in order to safely hatch her eggs on its floating nest. To sailors, halcyon days are the two weeks of calm weather in the wintertime. More recently, the phrase 'halcyon days' is used to inspire nostalgia about the endless sunny days in one's youth.
Seems the perfect name to me. In the latter half century, Sherbourne St. has had more than its fair share of troubles (not to mention the pre-park conditions of the area being built upon). This park at the foot of the street will hopefully serve as an anchor and bring tranquility to what I find to be a lovely neighbourhood and area.
Some interesting backstory to 'halcyon days' can be read here. A plaque with the relevant segment from Ovid's poetry would be a great finishing touch on the park.
Last bit: I like the name "Halcyon Days Park", but "Halcyon Park" is quite nice as well. You decide!
If this gets to the semi-finalist round, expect a large amount of spam from me to get out the vote.