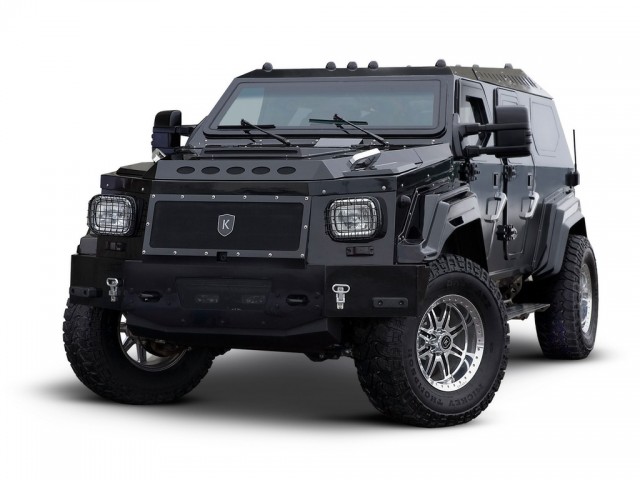 About The KNIGHT XV
Conquest Vehicle Inc's flagship vehicle, the KNIGHT XV defines the future of the ultra-luxurious, handcrafted fully armoured SUV. This one-of-a-kind, V10, 6.8-litre, Bio-fuel powered SUV was inspired by military vehicle designs and features security appointments that are unrivaled in today's SUV marketplace. The production of the KNIGHT XV will be limited to 100 vehicles.
Are you ready to be Knighted?
I've never heard of Conquest Vehicles Inc. before seeing the vehicle mentioned above on Series 15 of Top Gear. Oddly enough, the company is headquartered right here in Toronto, Canada.