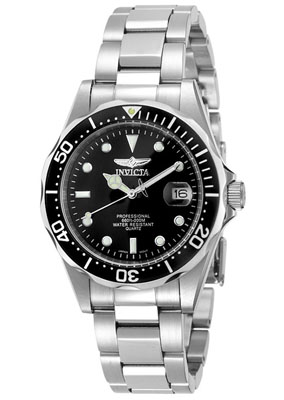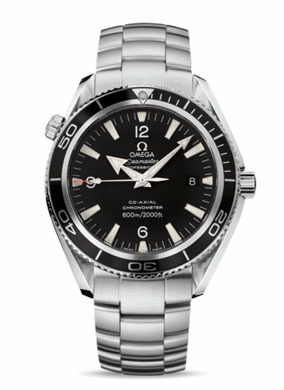 After I saw the watch on the left pop up on Hautelook today for all of $55, I got re-interested in the "homage watch" phenomenon that's been going on since well before I was born. (Though in the age of the Internet, it's a lot easier for people to talk about the subject.)
The watch on the left is by Invicta. It is a quartz watch with luminous hands, has a 40mm case diameter, and as previously mentioned, regularly sells for less than $75. The watch on the right is sold by Omega. It's an all-mechanical watch that also has luminous hands, sports a 42mm case diameter, and can be purchased for slightly more than $2,000. Could you tell the difference from a couple of feet away?
I probably couldn't and would have assumed the Invicta was an Omega. The difference is almost entirely in the details, of which there are many – though I wonder if even much more serious watch enthusiasts (I nearly wrote oenophiles before remembering that's wine, not watches) pause to contemplate whether it's really worth it before plunking down their VISA. Probably not – hobbies almost by definition equate to an irrational outlay of time, energy and money.