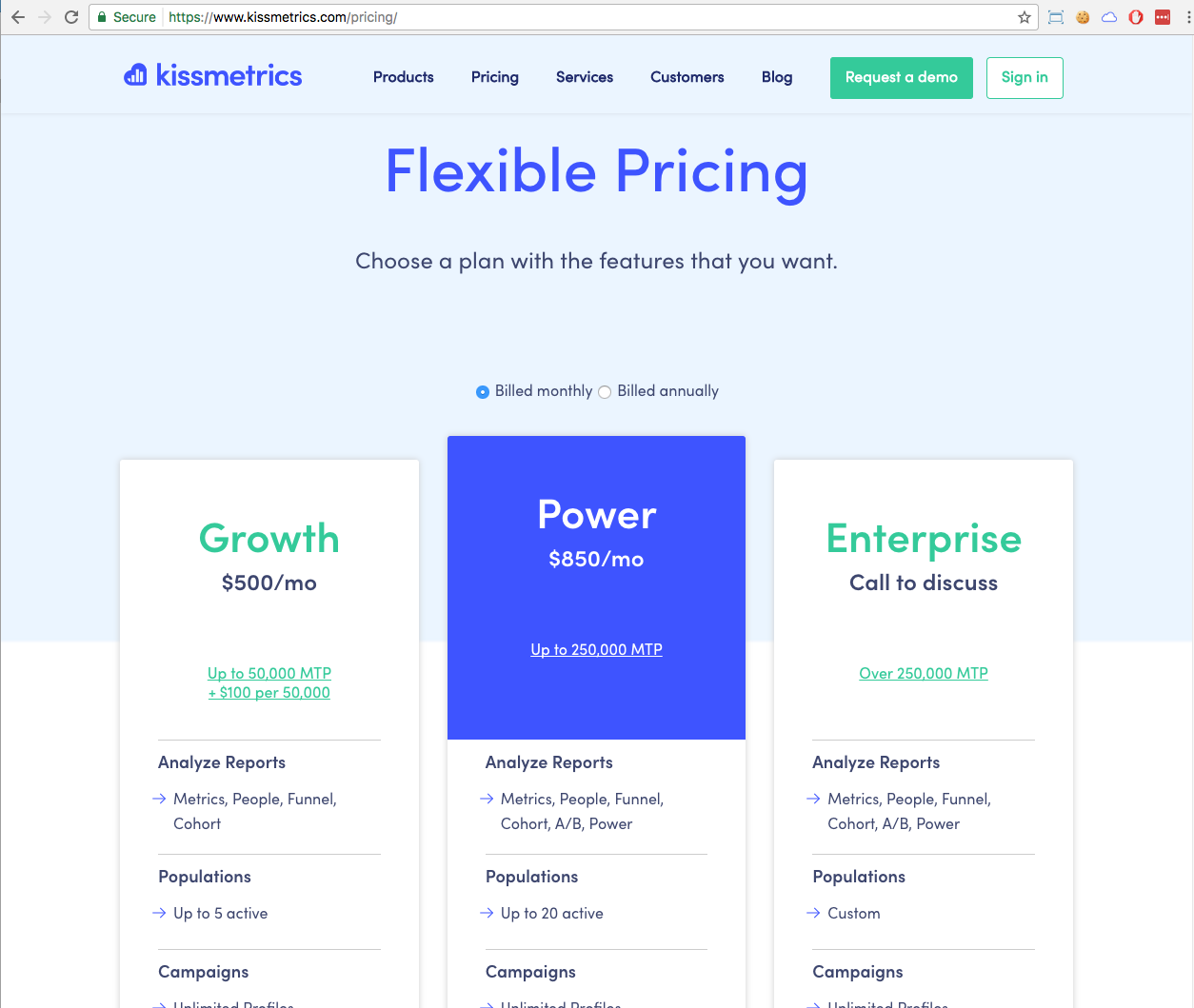 A random conversation I had this week at the Canadian Football League reminded me of a question I was asked and looked up the answer to nearly a decade ago: Why do so many websites offer three levels or plans to choose from when it comes time to purchase their product? And really, what is the optimal amount of choices to make available to a potential client?
The answer is multifaceted, but as you'd expect, the prevailing wisdom is that 3 choices – and elevating one as the best or most popular – works best. Here's a quick rundown as to why.
The Centre Stage Effect. Formal psychological studies have been done on the positioning of products on a page, and it appears that consumers infer that the middle option is placed there because of its popularity (a self-fulfilling prophecy if there ever was one).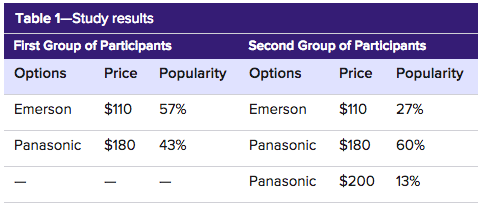 The Compromise Effect. UXmatters has a great paper on shortcut decision making; it mentions a research study that had one set of study participants be offered two microwaves at a $110 and $180 price point; participants chose fairly evenly, with a small majority preferring the cheaper option. But when a second set of study participants was offered three options, a clear winner emerged: The middle price point. The conclusion? When a consumer can't decide whether to go high or low, a compromise option that sits in the middle is what our mostly logical minds push us towards.
Also: The Bandwagon Effect. Further, studies have illustrated that when consumers are pointed towards a choice and given the information that it is the most popular choice amongst their peers, the middle choice becomes even more compelling. Basically, consumers who may have little information at the time of their purchase as to what "level" fits them best will use whatever information is at hand – like the popularity of a choice – to finalize their decision.