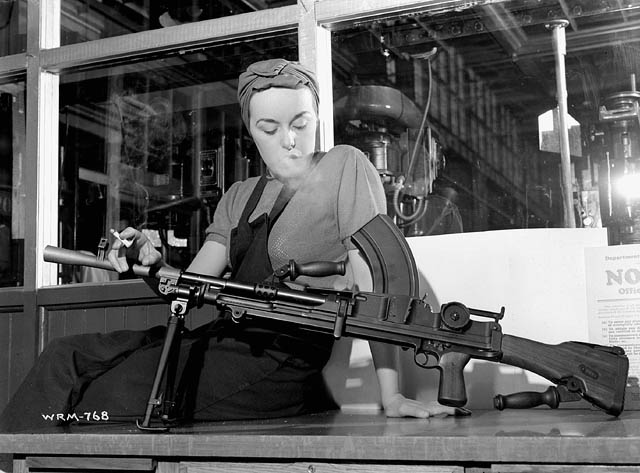 Library and Archives Canada
Veronica Foster, an employee of the John Inglis Co. Ltd. Bren gun plant, known as "The Bren Gun Girl" poses with a finished Bren gun at the John Inglis Co. plant.
If I was the type of guy who framed and hung vintage photographs in his home, I'd put this one up. How ridiculously cool is this lady?